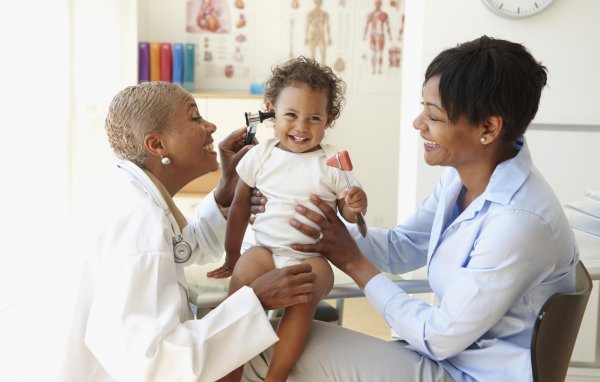 Subscription was successful! You should check back when the session begins.
Subscription failed! Seems something went wrong with your action. Please try again.
Subscription Methods
CHOOSE FROM ANY OF THE SUBSCRIPTION METHODS LISTED BELOW
Start: 04 Jul, 2018 12:00AM - Ends: 06 Jul, 2018 11:00PM
What is this topic about?

Here's what you will learn from Private group chat with Doctor Akinola
Taking care of a newborn is not an easy task, especially for first-time parents. Fears and worries are very common feelings that first-time parents experience during this period, but with time and patience, caring for a newborn becomes easy.
Issues covered by the package:
All aspects concerned with care of newborns including problems like
- Cradle cap
- Acne on baby's cheek and trunk
- Urine and stool problems
What does this package offers?
- Golden first one hour of birth
- Breastfeeding tips
- Massaging your newborn
- Giving bath to your baby
- Colic in baby
- Sleep Pattern
- Danger signs you should look out for
Other things to learn includes
- Aiding in weight gain for the newborn
- Guiding you on best newborn management practices including information on lactation and abnormalities
- Provision of a list of do's and don'ts to protect your baby from infections as well as vaccinations to take
- Suggestions on parenting do's and don'ts
What are its treatment steps?
1. Determining your requirements, goals and objectives
2. Recommending appropriate newborn care measures after assessing the condition of your newborn
3. Educating you on important newborn related topics that you need to aware of such as vaccinations, feeding practices, abnormalities
4. Resolving any queries or doubts you may have
5. Monitoring your progress and updating you on changes to make from time to time
Outcomes you can expect at the end of the programme:
- Improved body weight of the newborn
- Resolution of any health issue
Why trust Babymigo
Verified Experts
All Doctors/Experts on Babymigo go through a stringent verification process
Save time & money
Save upto 70% in time and money spent for consultation
100% care guaranteed
We'll refund your money if you're not satisfied with our service