10 foods good for pregnant women
Congratulations to you if you just had a positive pregnancy test. It is one of the heartwarming moments a couple could ever have.
When a woman is pregnant, she tends to enjoy a lot of affection from her husband. From movie outings to the husband taking charge of domestic chores and sometimes cooking meals, a pregnant woman tends to enjoy it all at this period.
However, being pregnant is one thing while delivering the child safely is another thing. According to medical experts, eating the right type of food is essential during pregnancy.
A medical expert, Ada Bjarnadotti, advises that when building their healthy eating plan, pregnant women should focus on whole foods that give them higher amounts of protein; vitamins and minerals; healthy types of fat; complex; carbohydrates; fibre; and fluids.
Below are some of the nutritious foods for pregnant women to help make them achieve the right nutrient goals.
Dairy products
During pregnancy, you need to consume extra protein and calcium to meet the needs of your growing little one. Dairy products such as milk, cheese, and yogurt should be on the docket. Dairy products contain two types of high-quality protein: casein and whey. Dairy is the best dietary source of calcium, and provides high amounts of phosphorus, B vitamins, magnesium, and zinc. Yoghurt, especially Greek yoghurt, contains more calcium than most other dairy products and is especially beneficial. Some varieties also contain probiotic bacteria, which support digestive health. "If you're lactose intolerant, you may also be able to tolerate probiotic yoghurt. Check with your doctor to see if you can test it out. A whole world of yoghurt smoothies, parfaits, and lassi could be waiting," Bjarnadotti writes on healthline.com.
Legumes
This group of food includes lentils, peas, beans, chickpeas, soybeans, and peanuts (aka all kinds of fabulous recipe ingredients!). Legumes are great plant-based sources of fiber, protein, iron, folate, and calcium — all of which your body needs more of during pregnancy. Folate is one of the most essential B vitamins (B9). It's important for you and your baby, especially during the first trimester, and even before. You'll need at least 600 micrograms (mcg) of folate every day, which can be a challenge to achieve with foods alone. But adding in legumes can help get you there along with supplementation based on your doctor's recommendation.
Legumes are generally high in fibre, too. Some varieties are also high in iron, magnesium, and potassium. Consider adding legumes to your diet with meals like hummus on whole grain toast, black beans in a taco salad, or a lentil curry.
Sweet potatoes
Sweet potatoes are not only delicious cooked about a thousand ways, they're also rich in beta carotene, a plant compound converted into vitamin A in your body.
Vitamin A is essential for baby's development. Just watch out for excessive amounts of animal-based sources of vitamin A, such as organ meats, which can cause toxicity. Thankfully, sweet potatoes are an ample plant-based source of beta carotene and fiber. Fiber keeps you full longer, reduces blood sugar spikes, and improves digestive health (which can really help if that pregnancy constipation hits). For a fabulous breakfast, try sweet potatoes as a base for your morning avocado toast.
Salmon
Smoked on a whole wheat bagel, teriyaki grilled, or slathered in pesto, salmon is a welcome addition to this list. Salmon is rich in essential Omega-3 fatty acids that have a host of benefits.
SOURCE - https://punchng.com/10-foods-good-for-pregnant-women/
Thanks for sharing , Abiola
Very helpful tip. Thank you
Join the discussion
Registering is free and very quick
Consult paediatricians, Gynaecologists, Lactation experts etc for free
Get discounts, win prizes and lots more.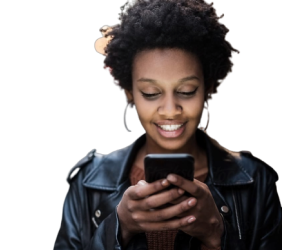 Comment Closed