4 questions about gentle parenting, answered by a child psychologist
1. What is gentle parenting?
Typically, traditional parenting emphasizes consequences, Gorelik says. But sometimes punishment doesn't actually lead a child to change their behavior or attitude.
"Many punishments are often not exactly correlated with the behaviors themselves," she says. "For example, being grounded for something that happened in school. This often tends to increase the power struggle between a parent and child."
2. What are the benefits and drawbacks of gentle parenting?
There aren't many drawbacks, Gorelik says, if the approach is being applied correctly.
"There may be misconceptions that gentle parenting means 'no rules' or is a 'soft' form of parenting, so the drawbacks only exist if the approach is misunderstood," she says.
And as for the benefits, there are many. Gentle parenting, when applied
correctly, can:
⚫ help children develop confidence, independence, self-esteem, and strong emotion regulation skills
⚫ reduce power struggles between a
parent and child improve relationships between family
members at home
⚫ improve communication between parent and child
3. Will gentle parenting make my kids bratty?
Gentle parenting is not simply appeasing your child.
"The idea is that in this approach, the
goal is not to 'give in' to difficulte Behaviors, but instead, to have clear limits and boundaries while

acknowledging that children are allowedt o have their age-appropriate emotional responses," she says.
4. Is gentle parenting right for every kid?
No child will be harmed by gentle parenting, but certain kids might find it more helpful than others, Gorelik says.
"Some kids have easier temperaments and can adapt more easily to various parenting styles," she says.
"But gentle parenting may be especially helpful for kids with more sensitive temperaments who have a difficult time regulating emotions."
Gentle parenting is all about demonstrating empathy and meeting a child where they are, developmentally.


Join the discussion
Registering is free and very quick
Consult paediatricians, Gynaecologists, Lactation experts etc for free
Get discounts, win prizes and lots more.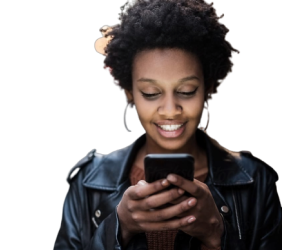 Comment Closed