*4 Tips to eliminate Vaginal Tears(Episiotomy) during Childbirth*
The possibility of an injury-free delivery lies more with you not with your health care provider, even though they try their best.

Let's get deeper. The truth is, childbirth is obviously never going to be easy, you simply have to get smarter to make it appear easy. The more skillful you get at it, the less stressful for you. This is why as a first time mom to be, I've been making a whole lot of research. The tips I'm about to share in this article is an excerpt from a full course by Nurse Nma (BSNc, RN, Ed) a registered nurse, midwife and a Doula who is based in South East Nigeria.
I find this course helpful and informative both because of the story behind it (how the course creator herself was able to use the 4 steps discussed in the full course to give birth to her 2nd baby without vaginal damages after a horrible experience in her first childbirth) and also because of hundreds of testimonies around it (over 250 moms successfully helped already using the same 4 steps technique).
So below are the tips. I'll be giving just 2 out of the 4 for now
The Size of the Baby
The size of a baby in the womb (the
head circumference especially) relative to the mother's birth canal can help tell if vaginal delivery will be smooth or
stressful.
If the baby's size is small relative to the mother's vaginal opening, at the point of delivery, there should be smooth flow. But in a situation where the baby's size is larger compared to the mother's birth canal, the vagina, there could be struggle.
What the above means is that each baby's size is to be considered side by side with the mother's vaginal wideness at the point of giving birth to
help the woman give birth vaginally
without such damaging injuries.
By the way, normal baby size
(weight) at delivery is between 2.5kg
and 3.5kg.
Some Factors that affect your baby's size/weight could genetic factors or environmental factors(which includes lifestyle and behavior of the mother).. I'll stop here today, more tips will be given another time.
Join the discussion
Registering is free and very quick
Consult paediatricians, Gynaecologists, Lactation experts etc for free
Get discounts, win prizes and lots more.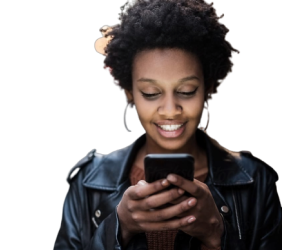 Comment Closed