Baby Names Starting With A
Aanuoluwakiishi: God's mercy doesn't fade away or end
Abifoluwa: Born for God
Abimbola: Born into wealth
Abisola: Born into a wealthy family
Abosede: Born on the first day of the week
Adebimpe: The crown gave birth to me
Adebisi: We have added to the crown
Adebola: The crown meets wealth
Adedayo: The crown is a source of joy
Adelola: The crown has wealth.
Ademuyiwa: The crown brought this gift
Adepeju: The crown is full of honour
Aderonke: The crown has something to pamper
Adesanya: Reward for my suffering
Adesewa: The crown of beauty.
Adesola: The crown makes wealth
Adetoke: The crown should be handled honourably
Adetola: The crown is worthy of wealth
Adetutu: A gentle crown
Adewemimo: The crown has washed me clean
Adewunmi: I am desirous of the crown
Adunni: One who is sweet to have
Aduragbemi: Prayer that favoured or lifted me
Akin: The heroic one
Akintoye: Strength is enough title
Anjolaifeoluwa: I am enjoying the love of God
Anrolaoluwayo: We are seeing the Lord's goodness and rejoicing
Anuoluwabamise: The mercy of God has done it for me
Anuoluwadamisi: God's mercy has kept me
Anuoluwakiishi: The mercy of God never fades
Anuoluwapo/ Anuoluwaposi: God is merciful
Araoluwa: Wonder of God
Araoluwanimi: I am God's wonder
Atinuke: Taken care of from conception
Atofarati: Dependable or the one you can lean on
Ayanfeoluwanimi: I am God's beloved
Ayodapomope: Joy mixed with thanksgiving
Ayokunumi: I am overwhelmed with joy
Ayoola: The joy of wealth
Ayooluwa: The joy of Jehovah
Ayotola: Joy is enough wealth

Ayotundun: Joy is sweet
Ayowumi: I want joy
Source: https://www.legit.ng/1132521-unique-yoruba-names-meanings.html
Join the discussion
Registering is free and very quick
Consult paediatricians, Gynaecologists, Lactation experts etc for free
Get discounts, win prizes and lots more.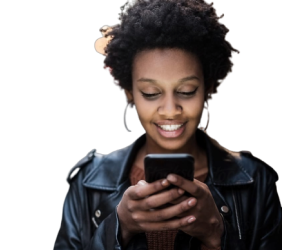 Comment Closed