Baby shower gift item ideas for moms
If you're feeling extra generous or are super close to the parents-to-be, you might like to go all out and purchase a bigger ticket item that you know they will need and want. And, you don't have to know whether the parents are having a baby boy or girl to buy them one of the following baby shower gifts as they're for any gender:
1. Stroller. Many parents-to-be like to select a stroller themselves, but if you know which one they want, then this is one baby shower gift that is sure to get plenty of use.

2. Crib. This is obviously a nursery essential, but there are so many to choose from and many factors to consider, safety being the most important. If you opt for this, start by finding out what type of crib the parents would like, and go for that.

3. Crib mattress. If you've purchased the crib, you might also like to get the crib mattress at the same time. Oftentimes, these two pieces are purchased together for safety reasons, because the mattress should fit snugly into the crib.

4. Changing table. Here's another nursery staple that will be put to good use and makes a great gift. As is the case with the crib, the parents might have their eye on a specific style or brand, so if it's not specified in the registry, it's important to find out what type of changing table they would like.

5. Baby bouncer or swing. There are many baby bouncers and/or swings to choose from, and you'll want to check the child age and weight requirements of a particular style before you purchase it. Remember, some seats are designed for newborns, while others are designed for older babies.

6. Glider/rocking chair. A sturdy glider or rocking chair will keep either parent comfy while feeding or cuddling the baby, and the gentle back-and-forth motion can help soothe the little one. You could also consider giving a small side table that can go next to the chair for items needed during feeding, or even a footstool.

7. High chair. This will come in handy when the baby eventually starts on solid foods. There are so many different types of high chairs on the market ranging from cute and budget-friendly to contemporary and quite expensive. If the parents haven't specified the model they would like in the registry, you might like to check with them.
Join the discussion
Registering is free and very quick
Consult paediatricians, Gynaecologists, Lactation experts etc for free
Get discounts, win prizes and lots more.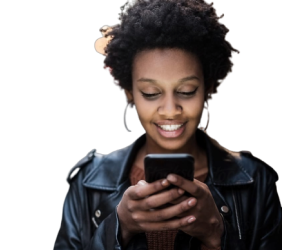 Comment Closed