1. Hormonal IUD: An effective contraceptive method. We talk about levonogestrel intrauterine devices
2. Non hormonal IUD: Non Hormonal IUD is a small plastic and copper non-hormonal device that's put into your uterus.
3. Implant: The Birth Control Implant. Nexplanon Implant is a hormonal subdermal contraceptive Implant that's put into the arm.
4. Contraceptive Pills: The Pill is a small tablet that coymes packaged for each month. Some people call it "oral contraception." You take it once a day, at the same time every day. There are many different kinds of pills available, and new options are available often.
5. The Injectable: Contraceptive Injections contain hormones that are used periodically by women to prevent pregnancy. I.e Depo Provera
6. Contraceptive Patch: The Birth Control Patch is a patch that releases hormones into your body through your skin to prevent pregnancy
7. Birth Control Ring: The Birth Control Ring is a bendable insert that stays in your vagina for 3 weeks to prevent pregnancy.
8. External Condoms: Male Condoms are contraception methods are used to prevent pregnancy and STIs.
9. Internal Condom (Female Condom): Internal condoms are vaginal contraceptive methods that are internal method types to prevent pregnancy.
10. Emergency Contraception (EC) can stop a pregnancy before it starts. (That means the EC pills are not the same as the abortion pill.
11. Sterilization: It is a procedure that closes or blocks fallopian tubes to avoid pregnancy. Both men and women have the option to have one. For men, it's called Vasectomy
12. Cervical Cap: A cap on the cervix to keep sperm out
13. Diaphragm: A physical barrier to block incoming sperm
14. Spermicide: Kills sperm. Prevents pregnancy.
15. The sponge: The sponge is a round piece of white plastic foam. It has a dimple on one side and a nylon loop across the top. It is 5 cm across, and you insert it into your vagina before you have sex. The sponge works in two ways: it keeps sperm from getting into your uterus by blocking your cervix, and also continuously releases spermicide.
16. Fertility Awareness: Tracking your ovulation period.
17. Withdrawal: Pull out in time to prevent sperm from entering the body
18. Abstain
Join the discussion
Registering is free and very quick
Consult paediatricians, Gynaecologists, Lactation experts etc for free
Get discounts, win prizes and lots more.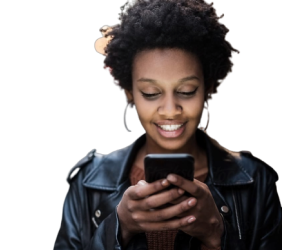 Comment Closed