Exclusive Breastfeeding: Pains, pangs of Nigerian career mothers
Felicia Dairo was an education instructor at a mission school in Osogbo, the Osun State capital, when she had her first child.
The maternity policy of the school was one of the reasons Mrs Dairo quit the job.
"Prior to delivery, we were told that pregnant workers were entitled to six weeks of maternity leave before delivery and six weeks after. I questioned the process and asked if we could move the six weeks before to after delivery, to make a straight three-month maternity leave," Mrs Dairo told PREMIUM TIMES.
"But the headteacher at that time said the mandate didn't accommodate that. She said if one doesn't take the six weeks before, then you forfeit it and take only the six weeks after. It sounded unbelievable. I never knew such a hard rule was in place for female workers.
"Meanwhile, all through the maternity period, you are entitled to half of your salary. Sadly, the salary was not even up to N30,000. I felt so bad because the conditions were too stringent but you either accept it or leave the job.
her first child.
"To avoid receiving half salary for two months, some teachers even resume before the six weeks deadline lapses. A colleague at that time who gave birth through surgery also resumed immediately after her six weeks elapsed. It is pathetic! I also had to resume after my six weeks leave to avoid losing the job."
The situation is similar across many private establishments in the country.
Rofiat Olayinka, a holder of a Master's certificate in Education Planning and Administration from the University of Lagos (UNILAG), Akoka, no longer has a job. The mother of three angrily resigned from her teaching job at a private college in Lagos in 2021.
"I was the only teacher with such qualification at the school but each time I delivered a baby, I would not be paid until my maternity leave was over. So I could decide to go on leave for one month, two months or even six, depending on how long I could survive without the token I was paid," she told PREMIUM TIMES' reporter.
Source: Premiumtimes
Join the discussion
Registering is free and very quick
Consult paediatricians, Gynaecologists, Lactation experts etc for free
Get discounts, win prizes and lots more.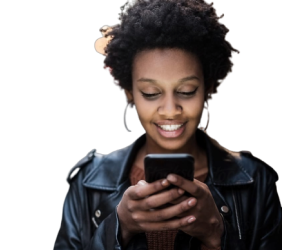 Comment Closed