Nigerian Filmmaker, Biola Alabi Speaks On her Divorce with Ex-Husband Alabi Mako
Biola Alabi has shared her struggles with infertility, going through IVF, her Mnet departure and the crash of her marriage.

Alabi was previously married to Makanjuola Alabi, ex-MD of the Lagos State Signage and Advertisement Agency (LASAA).
The Nigerian filmmaker and producer of 'Lara and the Beat' revealed this in a chat with media personality, Chude Jideonwo.
On her experience trying to get pregnant
"I did go to a health and recovery location and made it regular. I tried to go every two years. It's a retreat and there's detox, meditation, discovery, exercise. I always find it an easier way to refuel instead of a staycation," she said.
"It started because I was doing a lot of IVF treatments and constantly felt there was a lot going on physically and mentally, where you're worried and your hormones are doing their thing. I felt it would help with the treatment.
"I was trying to get pregnant. [You get pregnant, you lose the baby]. I was going through a lot. Sometimes we'll have a positive test. Other times, we won't. It's a rollercoaster and your mind is processing it in a million ways.
On her divorce
"It is, in a way, because nobody understands the situation and it's hard when you're friends with the person." Literally, it wasn't like I couldn't go around saying this person is a horrible human being and that was hard because we were on speaking terms and people would see us. So it was confusing, but it's also very personal, very private.
And then, people forward you things and you're reading about something (although you tell yourself I'm not going to read it) and you're like, this doesn't even feel like my life. It doesn't even feel like I know this person. And sometimes, people feel they know so much more about you than you know about yourself.
Watch the full video below.
https://youtu.be/ra9t1CXXNgQ
SOURCE - https://fabwoman.ng/biola-alabi-on-struggles-with-infertility-ivf-and-her-divorce-fabwoman/
Join the discussion
Registering is free and very quick
Consult paediatricians, Gynaecologists, Lactation experts etc for free
Get discounts, win prizes and lots more.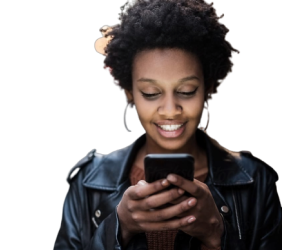 Comment Closed