Postpartum depression and child bonding difficulties (part 1)

A
woman has found it hard to bond with her baby after putting to birth,
it was as if the baby wasn't hers. It has happened to her b4 when
she gave birth to her first child but it wasn't that serious, it
resolved in 2wks but this one has persisted for a month so she was
scared.
She didn't speak to anyone about it not even her husband. Her
husband noticed the strange behavior but waved it off with maybe it
is due to the child birth as she really went through a lot. To him
she would be ok soon, so he was helping in ways he can but the issue
didn't resolve.


5months
later, she was with her baby, and the unimaginable happened, she let
the baby slip from her hands to the ground. The husband was shocked
and rushed to carry the baby. "Hun, what's wrong with you", he
said almost shouting. Her baby survived the fall, with her husband
carrying the baby around in attempt to pacify their son, she burst
into tears, she then opened up to her husband about what she has been
facing and how she felt. She couldn't help herself anymore. He
started casting and binding, that this is a demonic attack, so they
visited various churches but she didn't get better even after all
the all, it wasn't working, she was getting worse. Then there was
this church they visited, the pastor there who was also medically
inclined, he asked them certain questions and from the answers he got
he told them to go and see a doctor that this is not a spiritual
issue. That they should hurry. They got to a good hospital and met a
doctor and from information he got and the answers to the
questionnaire he gave her to fill there was every proof that she was
having postpartum depression (PPD), but to be 100% sure he ran a
hormonal test, then it was confirmed, she was suffering from PPD.

To
be continued…

Source:
https://twitter.com/tobenna_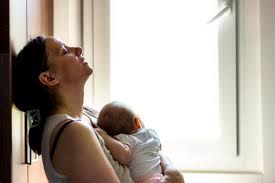 I was reading this story online earlier, it can be really traumatic.
Join the discussion
Registering is free and very quick
Consult paediatricians, Gynaecologists, Lactation experts etc for free
Get discounts, win prizes and lots more.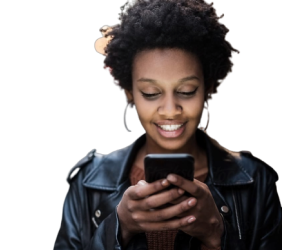 Comment Closed