Wrong use of bleeding-control drug by birth attendants causing maternal, newborn
"Now, a healthy baby will cope but the baby that is weak inside, the condition will worsen if they keep doing that. The traditional birth attendants don't even know how to resuscitate a baby," he said.
Giving further insight into the risks associated with induced labour, the maternal health expert said it is not everybody that falls into labour that will deliver the baby by themselves.
The gynaecologist noted, "We do not interfere with labour until the pregnancy has gotten to 41 weeks before we induce if labour does not start.
"The way it works is that we give an average of 40 weeks for all pregnant women. If a woman does not fall into labour by 41 weeks, then we can now counsel them towards making labour start.
"The reason behind that is that pregnancy if pregnancy extends beyond that 40 weeks, something may happen to the baby. This is what is called a placenta clock. So, around 40 weeks the function may begin to reduce instead of progressing.
"So, after 40 weeks, if the function of the placenta reduces, it simply means that less oxygen and nutrients will get to the foetus because it is the placenta that links the mother and the baby.
"We have conducted research and compared the outcome of people who fall into labour on their own and people who we have to induce for a genuine reason. So, women should fall into labour on their own.
"However, if the labour passes 40 weeks and we don't have the opportunity of monitoring, by 41 weeks, we can interfere and make labour happen. This one is what we call induction of labour.
"For people that are using things to induce labour, they must ensure that the baby is matured enough up to around 38 weeks. They should avoid using anything that will affect them or their babies negatively to induce labour."
In a 2017 article published in the Tropical Journal of Obstetric and Gynaecology titled, "Feto‑maternal outcome of induced versus spontaneous labour in a Nigerian Tertiary Maternity Unit", the authors including Dr. Oshodi concluded that induction of labour was associated with an increased risk of caesarean delivery and postpartum haemorrhage compared with spontaneous labour.
Also speaking, a Consultant Obstetrician and Gynaecologist at the Lagos University Teaching Hospital, Idi-Araba, Dr. Babasola Okusanya, says labour induction is not what anybody can do.
Okusanya explained, "There are indications for labour induction. The most common indication is a prolonged pregnancy. Other indications could be hypertensive disorders in pregnancy, intrauterine growth restriction, and diabetes mellitus in pregnancy.
"Induction of labour has reasons and when the reasons have been met, it is usually planned. It is never an emergency procedure. The main reason for labour induction is to achieve vaginal delivery.
"TBAs should not even think of labour induction. Private health facilities that don't have skilled birth attendants and cannot do CS should not induce labour."
According to the World Health Organisation, induction of labour is the process of artificially stimulating the uterus to start labour. It is usually performed by administering oxytocin or prostaglandins to the pregnant woman or by manually rupturing the amniotic membranes.
WHO says induction of labour should be performed only when there is a clear medical indication for it and the expected benefits outweigh its potential harms.
The American College of Obstetricians and Gynaecologists says sometimes, labour induction does not work.
Join the discussion
Registering is free and very quick
Consult paediatricians, Gynaecologists, Lactation experts etc for free
Get discounts, win prizes and lots more.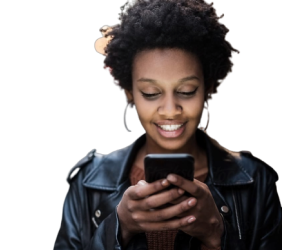 Comment Closed