Hey babymigo mums! By now, you must all know that the Cussons Baby Moments 6 competition is on. More importantly, it is now in its final week of entries. So if you are yet to enter your cute little one, you now have just this week to submit your entries. 
So far, 800 participants have been shortlisted, but 200 spots are still available. Your baby could be the one to wear the crown and walk away with the one million naira grand prize! 
How to Enter
To enter for the Cussons Baby Moments competition, you only have to do the following:
Purchase a Cussons Baby gift pack or any three Cussons Baby products.

Register and upload a picture of your baby with the Cussons Baby Gift Pack or any 3 Cussons Baby products in a frame, and submit the picture here:

http://bit.ly/cussonsbabymoments
If you've registered your baby for the competition, but haven't been shortlisted yet, you have the opportunity to register again! Just ensure that you take a better, more creative photo of your baby to stand a better chance of being shortlisted this week.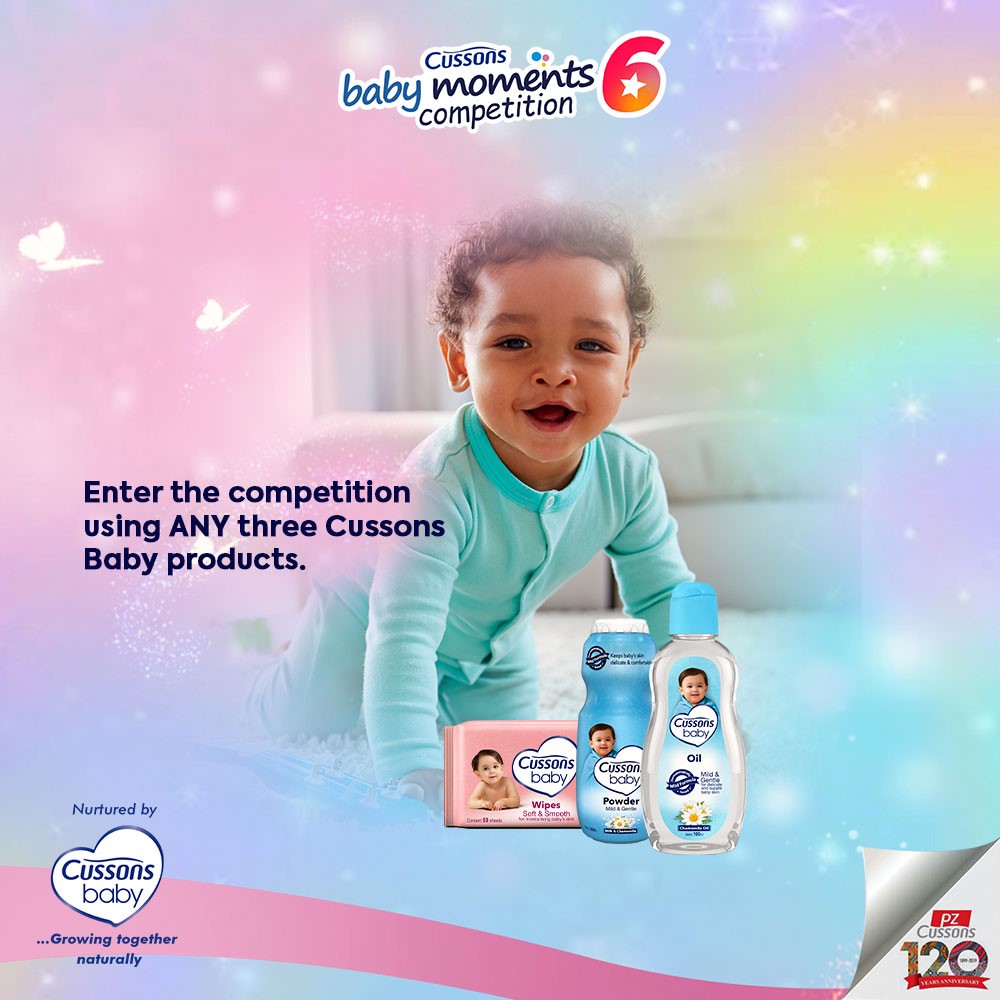 Prizes
In the Cussons Baby Moments Competition, every baby is a star! Besides the grand prize of 1 million Naira, Cussons Baby will be giving out lots of consolatory gifts, and special category awards, such as the 'Best Concept Award', the 'Toothy Smile Award', and the 'Candid Photo Award'. You definitely don't want to miss out on all this fun.
Deadline
Please note that the competition is only open to babies within the ages of 0 – 24 months. Participants are advised to familiarize themselves with the terms and conditions of this competition as displayed on the website entry page. Entries will close on Friday, 18th of October, 2019.
For more info
To keep up with the competition, follow @cussonsbabyng on Instagram and Twitter, and Facebook, or track the hashtags #SharingMagicMemories and #CBM6.