Poor resuscitation in babies can cause brain damage – Paediatrician
A Consultant Paediatric Haematologist and Oncologist at the Lagos University Teaching Hospital, Idi-Araba, Prof. Edamisan Temiye, says poor resuscitation of babies at birth and mismanaged neonatal jaundice could lead to brain damage and cerebral palsy.
According to him, birth asphyxia – failure of a baby to cry immediately after birth and jaundice in the first week of life, are the two commonest causes of cerebral palsy in Nigeria.
The paediatrician noted that birth asphyxia is usually poorly managed in poor health facilities, especially when women deliver their babies in hospitals lacking maternal and child health experts and facilities.
Speaking with PUNCH HealthWise in an interview, Prof. Temiye lamented that neonatal jaundice which he said was completely preventable was still causing death and irreversible damage among newborns.
He warned mothers to desist from giving their babies antibiotics and local concoctions when they have jaundice, stressing that mismanaged jaundice causes assault on the brain of the child.
He said, "Some of the causes of cerebral palsy may be genetic but most of them are caused by what happened in our environment.
"Cerebral palsy is an assault on the brain. It could be caused by infection during birth or after birth.
The commonest cause of cerebral palsy in our environment is jaundice in babies which is completely preventable. Jaundice in the first week of life can lead to brain damage.
"Another commonest cause of cerebral palsy is birth asphyxia -babies who did not cry at birth. These two are major causes of cerebral palsy in our environment.
"Jaundice is so prevalent in our environment in the first week of life and it is often mismanaged.
"Mothers go and buy antibiotics and prepare agbo and give them to their babies with jaundice instead of taking them to the hospital for appropriate treatment."
The child care specialist noted that neonatal jaundice cannot be treated with antibiotics or local concoctions.
Giving insight into the dangers of mismanaging birth asphyxia, Prof. Temiye said, "Birth asphyxia happens when the oxygen supply to the baby is cut off either before birth or immediately after birth and if the baby was not properly resuscitated, it can lead to brain damage.
Source: https://healthwise.punchng.com/
Join the discussion
Registering is free and very quick
Consult paediatricians, Gynaecologists, Lactation experts etc for free
Get discounts, win prizes and lots more.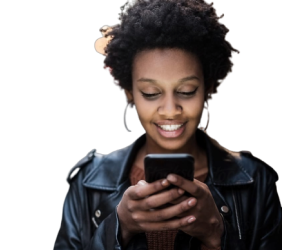 Comment Closed