Being pregnant is a wonderful experience with many benefits. It can be overwhelming to do this herculean yet rewarding endeavor together. It can be challenging for first-time couples in particular to navigate knowing one another while going through a major transition that you haven't gone through before.
Pregnancy presents a number of difficulties, such as increased conflict, decreased communication between partners, weakness, and exhaustion. If not addressed properly, these difficulties could endanger a couple's relationship.
A joyful, contented, and happy moment should surround pregnancy. Therefore, a pregnant woman and her partner's connection can be very important in the transition.  If a couple doesn't get along, it's impossible for a woman to feel secure with her spouse throughout pregnancy. 
The following are 5 techniques to strengthen your relationship with your partner when you are both expecting so that you can both enjoy this special time together.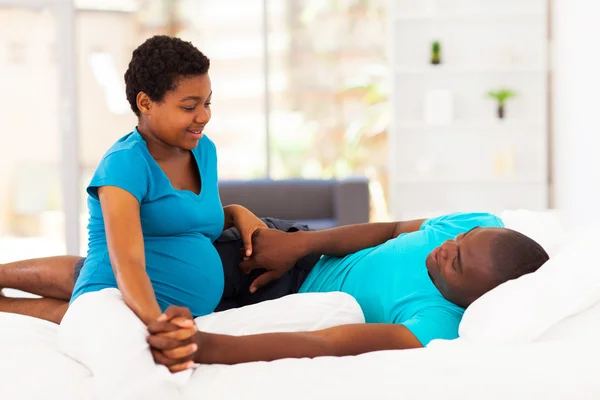 Talk to your partner while you listen
Communication is crucial to the success of any relationship, and this is true even when a pregnancy is imminent. It's crucial that as a couple, you express your wants, and wishes to one another during the pregnancy. 
Express your feelings to one another, try to be understanding, and consider each other in circumstances in light of the shift that has taken place.
You can choose to go on a romantic getaway and spend time talking to each other in a calm and relaxing setting. This would make it much easier for you to bond. 
Be open and honest in your communication about your goals for the future of your partnership. Talk about your financial plans for your kid and whether you're ready for the upcoming change.
Go For Prenatal Appointments Together
Prenatal visits are crucial for expecting couples. It is a wonderful, educational way to strengthen their relationship. You both may find comfort in learning details about your unborn child and figuring out how to manage your new life with your partner. 
Make your partner feel valued and included by including them at medical checkups. It is crucial to understand your fetus' stage, size, and essential systems as they develop during the week or months. Most especially the changes happening in your body. 
Don't forget to give your partner the chance to enjoy the delight of seeing his unborn child on the ultrasound as well. This can significantly alter things by bringing joy and happiness.
Dine together at fantastic restaurants. Embark on a city tour while you can go shopping for baby supplies. Together, engage in activities you both enjoy. 
By engaging in these activities, you'll notice that your relationship with your partner improves over something as straightforward as lunch or supper at a restaurant. 
When you take your spouse out, try to make them feel seen and cherished by letting them know how important they are to you. Make them feel good about their physical appearance and the transition they are undergoing. 
Participate in the process while assisting them in having fun. Being Pregnant can be daunting but can also be enjoyable if the right person is of help.
Engage in Exercises With Your Partner
It is strongly recommended that pregnant women exercise during their pregnancy. On the other hand, if you must exercise, make sure to get your doctor's approval first.
 Exercise with your spouse after obtaining a doctor's approval. Yoga, pilates, dance, and walks are all options you may pursue together. A little bit of ease and enjoyment can be added when exercising with your partner.
 Being a partner to a pregnant person indicates that you are prepared to participate in the process by supporting her throughout the pregnancy. Either by supporting her during difficult moments or by assisting her in relieving stress.
Make every effort to make her feel at ease and secure in your presence.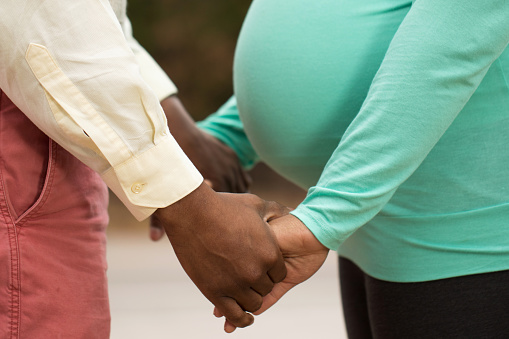 Support your woman's birth decisions as a partner and conduct your own research so you can assist her on the big day. 
Combine organizing for your baby while enjoying your relationship. Also, select the errands and responsibilities you'll take on after the baby is born. 
Remember to treat her as often as you can. As the lady, appreciate your spouse during these times. They may be trying their best and aren't getting it right. In times of need, each spouse should be prepared to continue showering the other with love, care, and affection.
Keep in mind that the child is both yours, so provide all the necessary support you can to ensure that this process is as smooth and enjoyable as it can be. 
What other ways do you know that one can use to bond with their partner during times of pregnancy? As a Nigerian couple, how do you bond with your spouse during this time? 
We would love to hear more about it in the comment section or send us an email from our newsletter. 
Stay Preggysafe!